REFUCOAT - Fully recyclable food packaging with enhanced gas barrier properties and new functionalities through the use of high performance coatings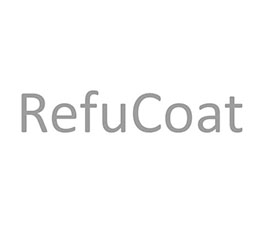 RefuCoat project aims to develop hybrid bio-based high oxygen/water barrier and active coatings to be used in a monolayer bio-based food packaging (films and trays) as alternative to current metallized and modified atmosphere (MAP) packaging to avoid the use of non-renewable materials in multilayer structures that currently lead to complex and expensive recycling steps. Hybrid coating formulations will combine cost-efficiently produced polyglycolic acid (PGA) and modified silica oxide. Fully biodegradable packaging for fresh food products will be obtained with middle chain modified PHAs. PGA and PHA based hybrid coatings with high gas barrier properties will be further improved with active substances for improved shelf-life. Furthermore, new packaging based on bio-PET and bio-PE combined with hybrid and active coatings will be developed. The generated products will be validated and compared to current metallized, non-bio-based alternatives in industrial products - in performance, shelf-life and biodegradability. Safety and regulatory compliance, environmental and economic sustainability will be specifically addressed. The RefuCoat consortium is formed by 12 synergistic partners from 6 European countries. The project maximizes exploitation within the Consortium, promoting a circular economy concept, but also considers dissemination and communication in order to maximize the value of the project outcomes. Refucoat's main impacts are expected through the improved performance of food packaging, reduction of landfilling waste, cost-and environmental effectiveness in processing, improved preservation of food products, new markets and a significant contribution in more than 880 jobs.
Duration of the project is from 1st of June 2017. to 31st of May 2020, with total cost of 3.234.338, 50€, out of which 2.300.735,30€ is EU contribution. The project is funded by Bio-based Industries Research and Innovation action within Horizon 2020, under the grant agreement number 745791.
REFUCOAT Official website