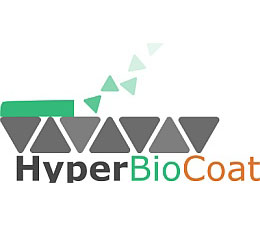 Today, fresh food as well as convenience food is sold in packages. Hygienic conditions, long shelf life and easy availability of these packed products account for our standard of living. However, this convenience contributes in a significant way to environmental pollution, as packaging is mainly achieved by plastic materials in this case. Biodegradable packaging materials have been on the market for many decades. However, there are severe restrictions preventing their broad application in food packaging, as these materials do not provide the requested properties, such as a sufficient barrier against water vapor, oxygen or flavors.
The idea of this project is to improve these properties by biodegradable coating application in food, cosmetics and medical devices packaging. These new coatings will be based on the work of Fraunhofer ISC who has patented and licensed ORMOCER® lacquers used for coating applications in order to increase barrier properties of packaging films. However, these coatings are not biobased, nor biodegradable. The aim of the planned project is to synthesize new coating materials based on bioORMOCER®s, which are formed of functionalized biopolymers extracted from lignocelluloses' biomass sources using the bioORMOCER® synthesis approach.
Mi-plast Ltd. is one of the 12 partners who will participate in the project's realization. It will be coordinated in Germany by the Fraunhofer Institute from 01/09/2016 to 31/08/2019. This project has received funding from the Bio Based Industries Joint Undertaking under the European Union's Horizon 2020 research and innovation programme under grant agreement No 720736. Total cost of the project is 4 810 611, 25 €, with 4 617 423, 75 € of EU contribution.